Täljegymnasiet is one of five municipally owned upper secondary schools in Södertälje and as a part of Södertälje municipality all of them have to follow the same visual identity.
In an effort to stand out from the other schools, I produced several colorful marketing assets in the form of brochures, flyers, rollups and graphics for social media. They also wanted to make videos to showcase every program they offer, so I created six animated videos and a Youtube channel that is cohesive with the rest of the brand.
Agency: Ryter. Client: Täljegymnasiet, Södertälje kommun.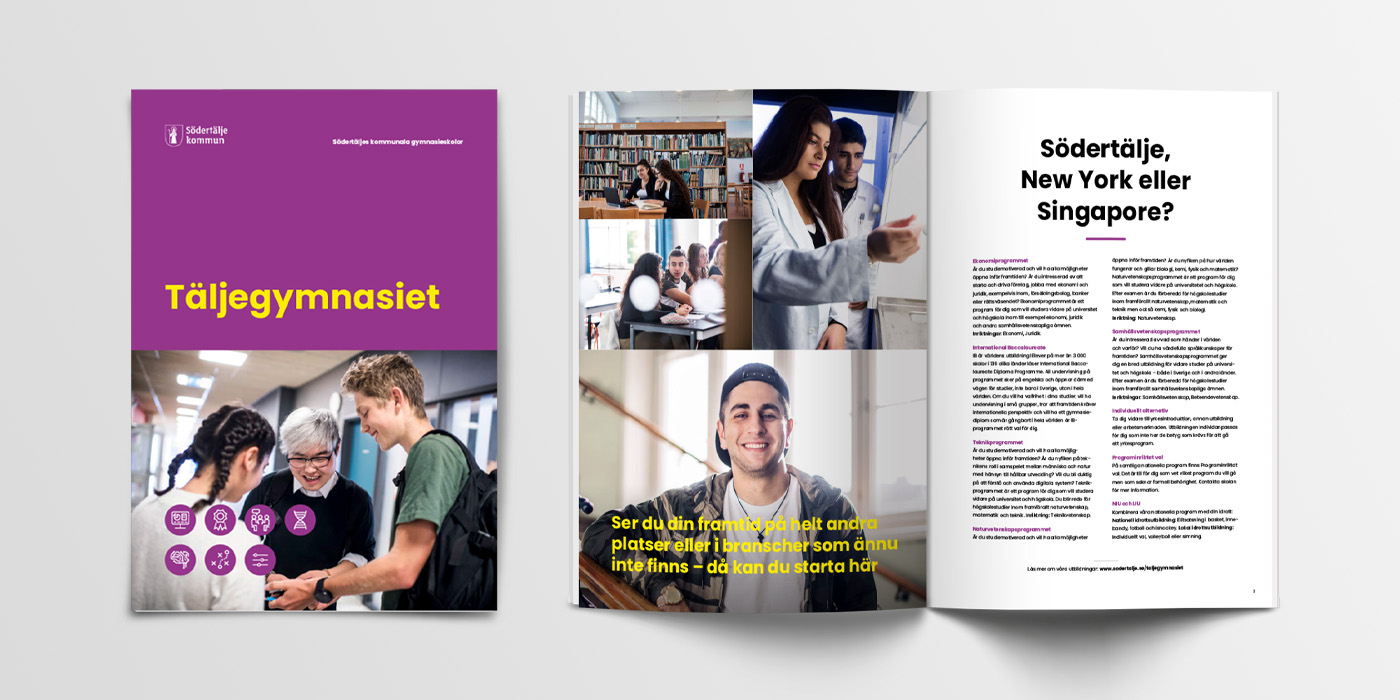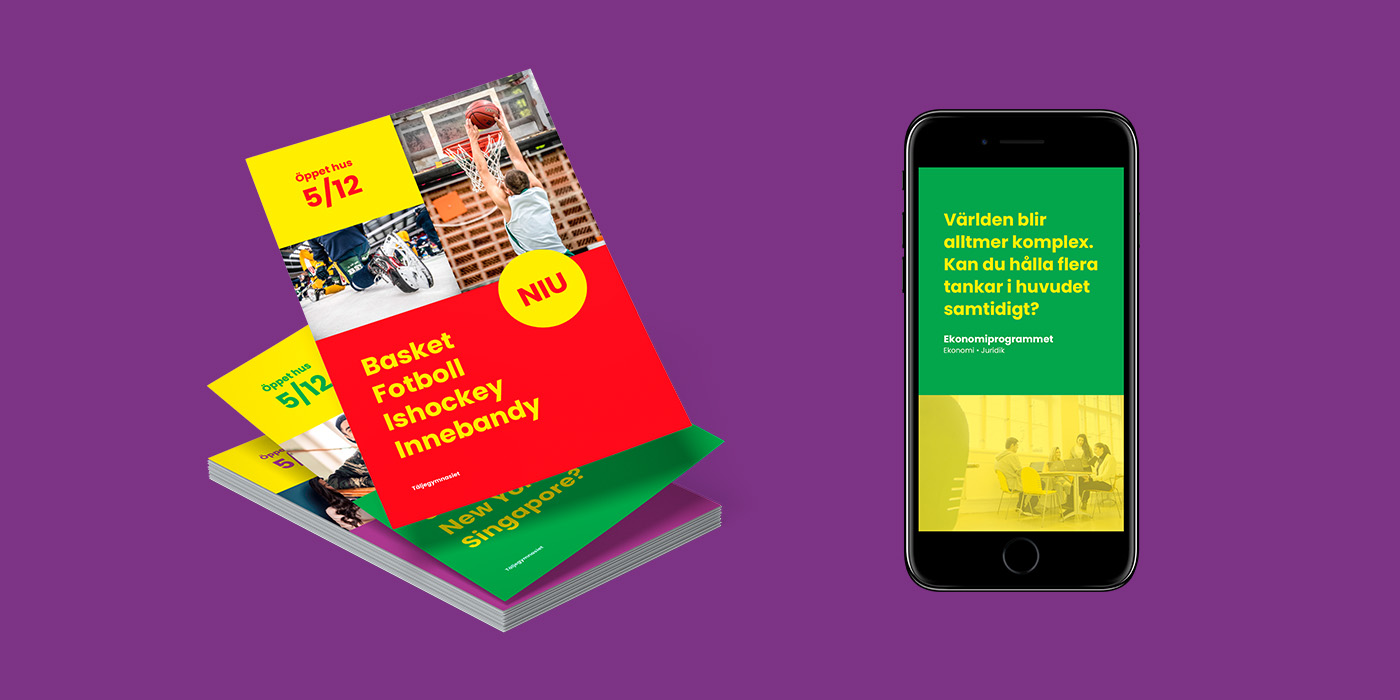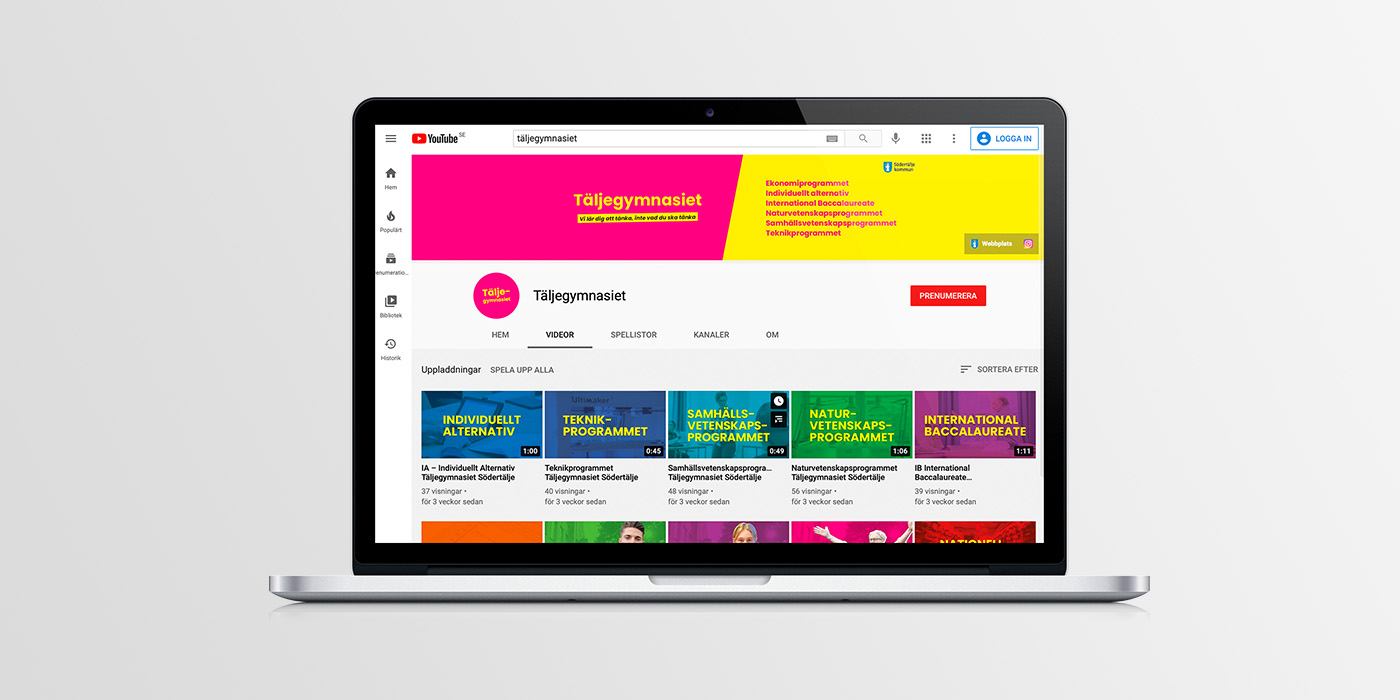 One of six videos I made showcasing what programs you can study at Täljegymnasiet. More videos can be seen on their Youtube channel.